Event Summary
Description
Thursday, May 17, 14:30 – 16:00
"No one ever made a decision because of a number. They need a story." (Daniel Kahneman, 2002 Nobel Prize Winner for Economics). Humans comprehend risk in two main ways, one is associated with numbers and the other with narratives. By increasingly quantifying disaster risk, we have been able to provide detailed numbers from risk assessments to support evidence-based decisions. While we have seen narratives being used successfully in other risk fields, such as in health and environment, narratives have seldom been the focus of disaster risk. Stories put the human element back into the numbers and help move people to action. They tap into our intuitive, automatic and experiential way of thinking and comprehending risk. In this plenary, five journalists and policy makers explore how narratives can be created and used effectively in the context of disaster risk and resilience. They will provide their own experiences of going beyond the numbers and using narratives to capture the attention and imagination of a diverse array of audiences.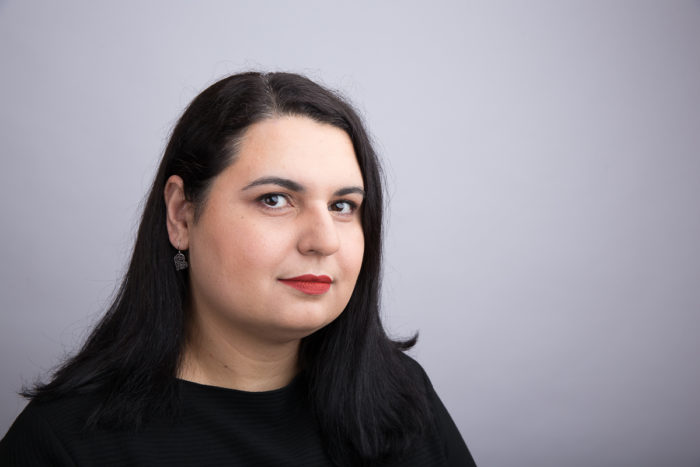 Georgiana Ilie is the editor-in-chief of Școala9 (New School), an soon to be launched online journal in Romania on education, and writes and edits feature stories for DoR, an independent quarterly that explores and reflects the way the society is changing.
For the past 10 years, she contributed to Esquire, BBC Good Food, Marie Claire and other Romanian and regional media outlets on various subjects such as culture, food, mental health and social issues.
She also worked as Communications Director for ARC, a think tank that advocates for a culture of philanthropy in Romania and was a Communication Assistant with UNFPA, the United Nations Population Fund, where she helped promote its Population & Development mandate. Other relevant professional experience includes Programs Coordinator with the Center for Independent Journalism, a media NGO, where she implemented programs for diversity and ethics in the media.
A recent article of interest to the UR community is her well-received piece on what will happen when the next big earthquake hits Bucharest. It is available on Medium.
She is a storytelling trainer and teaches narrative journalism at the University of Bucharest.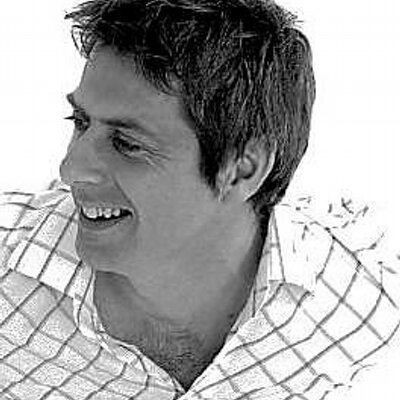 Iain Stewart is an Earth scientist with research expertise in geohazards and recent geological change and a long-standing interests in promoting geoscience to the public. After completing a BSc in Geography and Geology at Strathclyde University (1986), and a PhD in earthquake geology at Bristol University (1990), he lectured Earth sciences at Brunel University in west London. He left in 2002 to develop television projects on geoscience but in 2004 joined Plymouth University, where he now holds a chair in geoscience communication.
Much of Iain's geocommunication activities centre on his documentary television work with BBC Science on the nature, history and state of the planet, most notably Earth: The Power of the Planet; Earth: The Climate Wars; How Earth Made Us, How To Grow A Planet; Volcano Live; Rise of the Continents; and Planet Oil. 
Some of his documentaries have explored his Scottish homeland – such as Making Scotland's Landscape and a celebration of the Scottish pioneers of geology, Men of Rock – and he is currently President of the Royal Scottish Geographical Society, and a Patron of the Scottish Geodiversity Forum.
As well as receiving an MBE for services to UK geoscience in the 2013 Birthday Honours list, he has received awards for geoscience communication from international scientific bodies, such as the American Geophysical Union, the Geological Society of America, the American Geosciences Institute, the European Federation of Geoscientists, the American Association of Petroleum Geologists, the Geological Society of London, and the Royal Geographical Society.
Currently, much of his time is spent on international capacity-building around science communication, and in 2018 his Plymouth post was recognised as a UNESCO Chair of Geoscience and Society.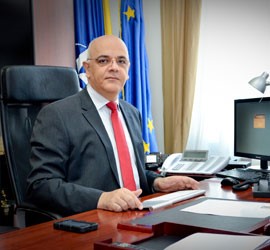 Being specialized in anesthesia and critical care and having a European Master in disaster medicine, Dr. Raed Arafat is the founder of Mobile Emergency Service for Resuscitation and Extrication (SMURD), that was established since 1990. Starting with 2007, he coordinated the activity of many institutional structures and strategic programmes for Emergency Situations, among them: Healthcare System for Emergencies and Disasters in the Ministry of Health, as well as the Department for Emergency Situations that coordinates the General Inspectorate for Emergency Situations, General Inspectorate of Aviation, Emergency Medical Services and Mountain Rescue in the Ministry of Internal Affairs.
Dr. Arafat has a wide experience in operational coordination of emergency services, he participated and organized numerous training courses and seminars in the field of emergency medical care, control and coordination of emergency services, emergency management, etc.
On the same line, Dr. Arafat is a member of several scientific and professional organizations in the field of emergency medicine and disaster medicine (both at domestic and international level), as well as author and co-author of several textbooks, books, documents and articles.
Dr. Raed Arafat received academic titles and distinctions conferred by prestigious, national and international organisms, such as Legion of Honour at the class of Chevalier offered by the President of France, International Emergency Medicine Leadership Award from American Academy of Emergency Medicine, National Order For Merit at the class of Chevalier and Officer offered by the President of Romania for the whole scientific and research activity, for the outstanding contribution to the development and promotion of information technology and communications in Romania.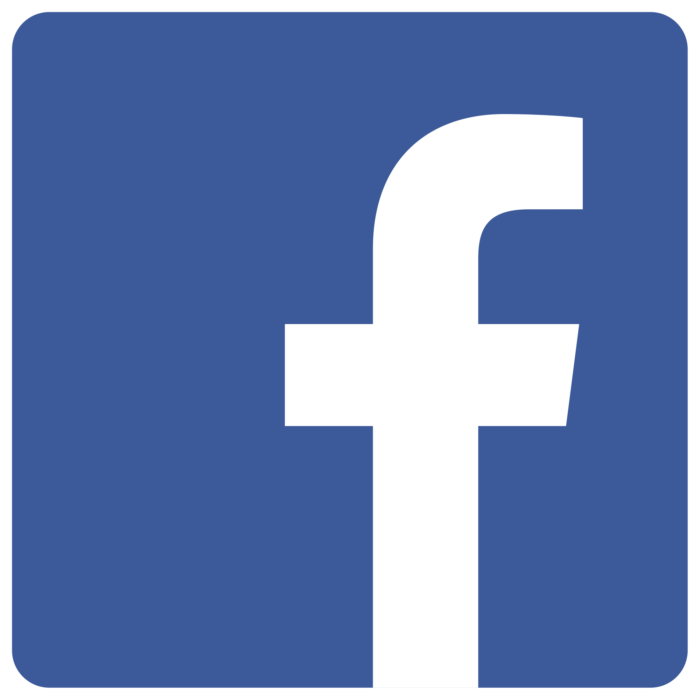 DrRaedArafat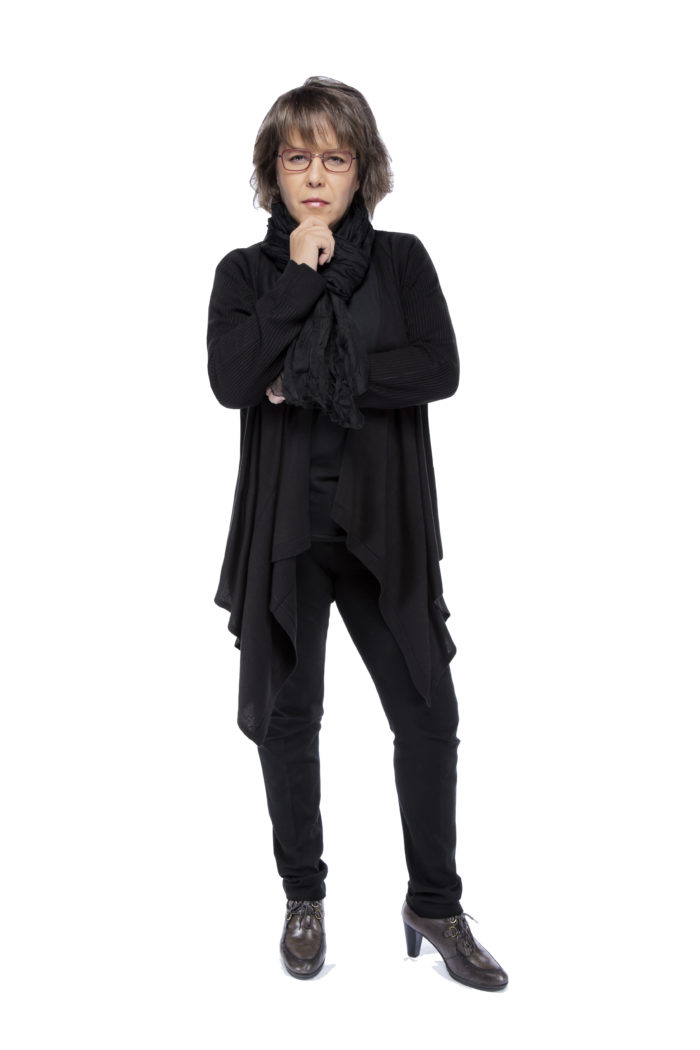 Gabriela Warkentin is an academic, columnist and communicator. She was born in Mexico City and studied her Bachelor's degree in Communications at Universidad Iberoamericana and some graduate studies on Comparative Literature at Universidad Nacional Autónoma de México and Communications at Navarra University. Since 2016, Gabriela heads the morning news program "Así las Cosas" at W Radio. She's a columnist at El País, teaches at CIDE's Master's program in Journalism on Public Policies, and is a communications strategist. She co-directed La Agenda Pública, a media analysis program at ForoTV and directed W Radio from March 2013 to June 2017. Furthermore, Gabriela was head of the Communications Department of Universidad Iberoamericana for nearly 10 years. Gabriela is member of Mexico's Consultative Assembly and the Governing Board of the National Council to Prevent Discrimination (CONAPRED). She is also the founder of Mexico's Observatory and Citizen Media Monitoring (Observatorio y Monitoreo Ciudadano de Medios).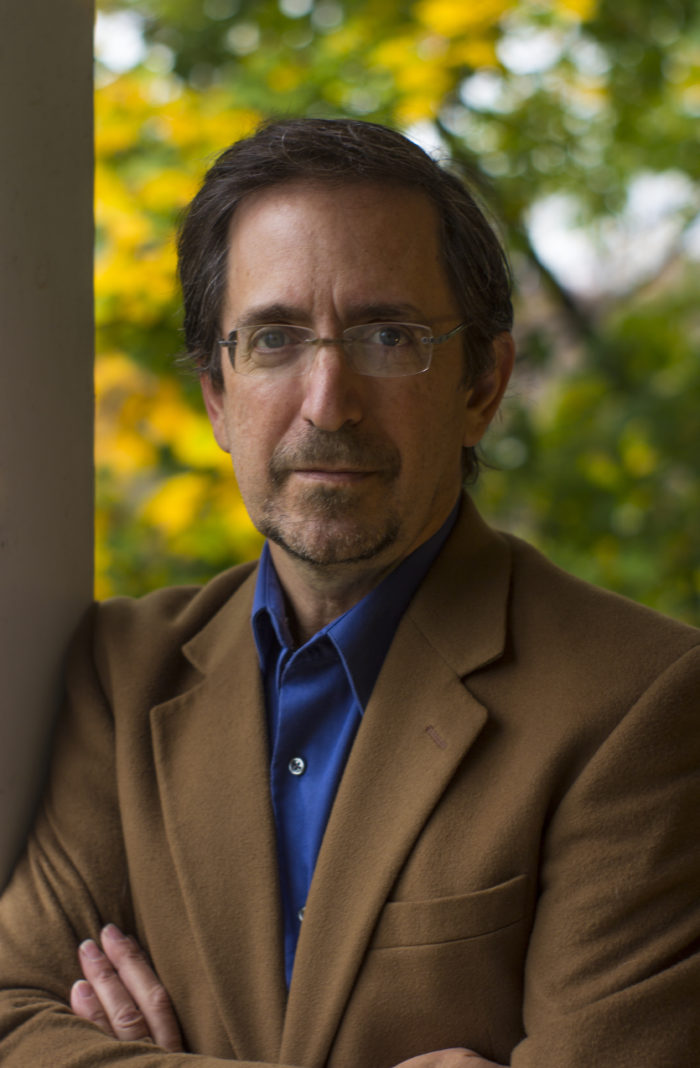 Andrew Revkin is one of America's most honored and experienced journalists and authors focused on environmental and human sustainability and efforts to use new communication tools to foster progress on a finite, fast-forward planet. In the spring of 2018, he joined the staff of the National Geographic Society as strategic adviser for environmental and science journalism. There he is helping expand the Society's funding and support system for journalism and storytelling that can advance the human journey and conserve biological diversity in a century of momentous global change and challenges.
He has written on global environmental change and risk for more than 30 years, reporting from the North Pole to the White House, the Amazon rain forest to the Vatican. From 2016 through early 2018, he was the senior reporter for climate change at the nonprofit investigative newsroom ProPublica. From 2010 through 2016 he wrote his award-winning Dot Earth blog for The New York Times Opinion section and was the Senior Fellow for Environmental Understanding at Pace University. There, he developed and taught a graduate course called "Blogging a Better Planet" and co-created an award-winning field course on environmental filmmaking.
He was a staff reporter at The Times from 1995 through 2009, covering issues ranging from threats to New York City's water supply and the Y2K computer challenge to the Indian Ocean tsunami and — of course climate science and policy. In the mid 2000s, he exposed political suppression of climate findings at NASA and editing of federal climate reports by political appointees with ties to the petroleum industry. He made three Arctic reporting trips and was the first Times reporter to file stories, video and photos from the sea ice around the North Pole.

@Revkin