Event Summary
Organization: University of Plymouth, GFDRR and World Bank
Session Leads
Iain Stewart, Professor of Geoscience Communication, University of Plymouth (Moderator)
Sumati Rajput, Policy Analyst, GFDRR
Yann Kerblat, DRM Analyst, World Bank
Speakers
Gill Jolly, Volcanologist, Director of Natural Hazards Division, GNS Science, New Zealand
Renato Solidum, Under Secretary of Department of Science and Technology, Acting Director of Philippine Institute of Volcanology and Seismology, Philippines
Marta Calvache, Director of Geological Threats, Colombia's Geological Service, Colombia
Andrew Revkin, Strategic Adviser for Environmental and Science Journalism, National Geographic Society
Description
Thursday, May 17, 11:15 – 12:45
Communicating risk for volcanic eruptions is not straightforward. Even though the science of forecasting volcanic eruption has come a long way, anticipating volcanic eruptions and communicating uncertainty is far from being infallible, with other barriers that can prevent timely actions.
This session will explore the role that scientists can play in influencing decision-makers who issue advisories and design mechanisms for communicating risk and likelihood of eruptions, which in turn impact if/when people evacuate. If you were faced with an erupting volcano would you prefer to make statements such as "seismicity is above baseline, gas emissions have changed etc. indicating heightened volcanic activity" or "there is a significant chance of volcanic eruption"? In other words, what counts as effective warnings in the event of a volcano eruption? What are the most practical ways to communicate uncertainty in such scenarios? The former is easily defended based on monitoring data but may not trigger action, whereas the latter considers assumptions and professional judgement but may not be so defensible should the volcano not erupt.
This session will bring together scientists and decision makers who will draw from their experience to explore the tradeoffs of science communication and science facts by using real-life examples where communicating risk of volcanic eruptions worked well, and others where it could have been improved. The session will also be prompted by audience polls to select thought-provoking questions, as well as an interactive conversation between the presenters and the audience on the role of science in crisis communication and how it can be applied to better communicate volcanic risks.
Session resources
Speaker bios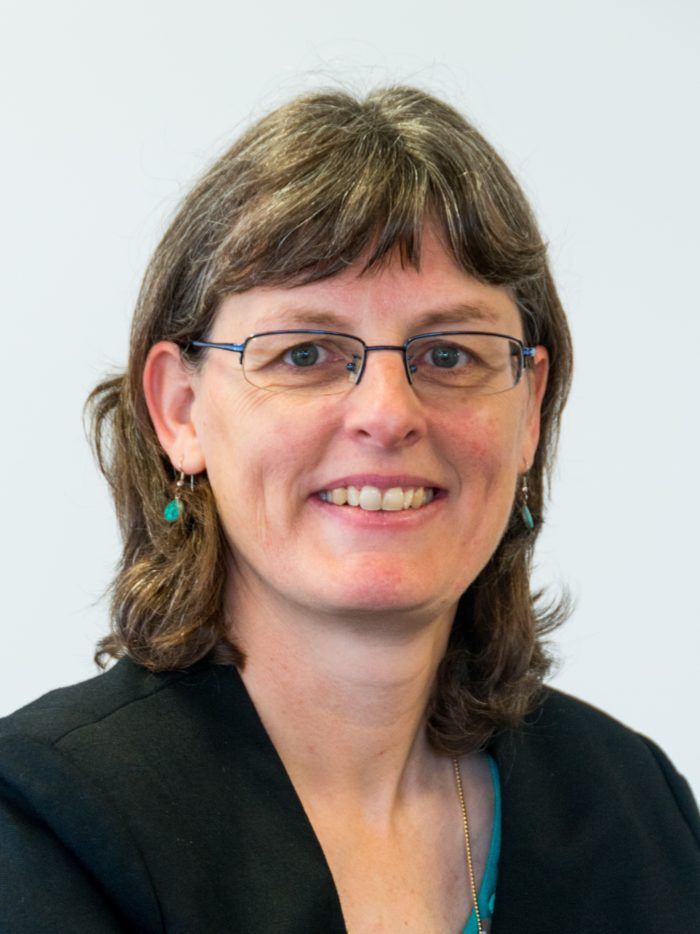 Gill Jolly went to Cambridge University to read for a degree in Natural Sciences, majoring in Geological Sciences. This then led to a Ph.D. at Lancaster University on the physical properties of lavas, including the thermal properties and viscosities of basalts from Mt. Etna and carbonatites from Oldoinyo Lengai, Tanzania. During the course of the Ph.D., she visited Tanzania and Kenya, camping for 4 nights on the summit of Oldoinyo Lengai, a very unusual volcano that was erupting carbonatite lava during the fieldwork.
On completing her Ph.D. in 1991, she joined the British Geological Survey. Her work at BGS was varied, mostly concentrating on mineral exploration at first and latterly using 3D modelling software for mine design and structural geology interpretations; her work also included fieldwork in China looking at the environmental impact of coal-burning power stations, and work around Europe investigating the controls on gold mineralisation.
From April 1996 to July 2005, she was involved in the monitoring of Soufrière Hills Volcano on Montserrat, West Indies. Initially, she worked at the Montserrat Volcano Observatory (MVO) as a monitoring scientist on a rotational basis, usually spending between 2 and 4 months on Montserrat, and then a similar length of time in the UK. From 1997 to 1999, she acted as Deputy Chief Scientist at MVO, and then became the Director of MVO for various periods of between 1 and 12 months from 1999 to 2005.  She joined GNS Science in September 2006 and in May 2007 became the Head of the Volcanology Department based in Taupo.
Between 2007 and 2014,sheI led the Volcanology team through various eruptions (White Island, Ruapehu, Tongariro) and responses in the SW Pacific, especially in Vanuatu. She also became the co-chair of the World Organisation of Volcano Observatories – an international commission for developing connections between volcano monitoring teams.
From 2014, she became the Director of Natural Hazards Division in GNS Science. She leads a team of over 145 people who are responsible for research and monitoring of New Zealand's geological hazards – earthquakes, landslides, volcanoes and tsunami – and for providing advice to the NZ government.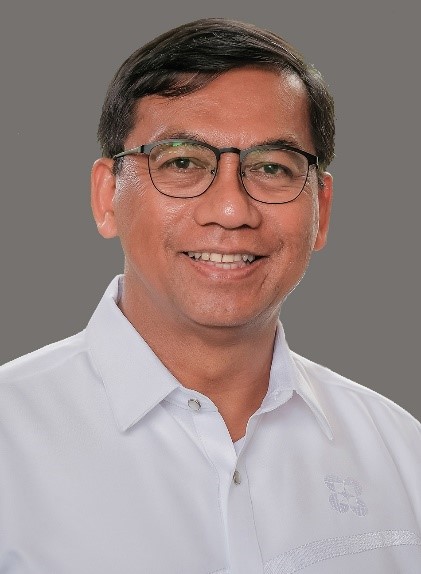 Dr. Renato U. Solidum, Jr. is a geologist having obtained a BS Geology degree from the University of the Philippines. He finished his M.Sc. in Geological Sciences from the University of Illinois at Chicago and his Ph.D. in Earth Sciences from the Scripps Institution of Oceanography, University of California, San Diego. He has worked with the Philippine Institute of Volcanology and Seismology (PHIVOLCS) since 1984 and became its Director in 2003 up to February 2017. He was appointed Undersecretary of the Department of Science and Technology (DOST) for Disaster Risk Reduction and Climate Change (DRR-CC) and assigned as Officer-In-Charge of PHIVOLCS since March 2017.
In recognition of his contributions to disaster risk reduction in the Philippines, Dr. Solidum has been awarded the Presidential Citation for Public Service, the Presidential Lingkod Bayan (Civil Servant)  Award by the Civil Service Commission, the Professional of the Year in the field of Geology by the Professional Regulation Commission, the Excellence Award for Government Service by the Philippine Federation of Professional Associations and the Presidential Career Executive Service Award by the Career Executive Service Board.
Dr. Solidum is part of many national and global initiatives related to disaster risk reduction. As DOST Undersecretary, he spearheads the department's DRR-CC undertakings with different stakeholders.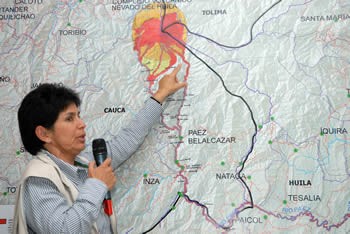 Marta Calvache is the Director of Geological Hazards for the Colombian Geological Survey (SGC). Her professional experience includes: Participation in risk management works, during the reactivation and eruption of Nevado del Ruiz, an eruption that destroyed the city of Armero and produced more than 25,000 deaths.
Coordination and participation in risk management works, during the reactivation, eruption or seismic crisis of Galeras, Machin, Nevado del Huila, Chiles, Cerro Negro and recently Nevado del Ruiz volcanoes.
The participation includes coordination of knowledge work of the eruptive activity of the volcano, in the areas of the geology of the most recent volcanic activity, monitoring, evaluation and zoning of the volcanic threat. As well as the interaction with authorities and community, to generate actions of appropriation of knowledge for decision making in favor of the reduction of volcanic risk.
She is currently the Technical Director of Geological hazards of the Colombian Geological Survey, institution that is in charge of the National Seismological Network of Colombia, the Strong Motion Network, three Volcano and Seismological Observatories located in the cities of Manizales, Popayán and Pasto and the Network of permanent GNSS stations, additionally the evaluation of hazard by mass instabilities and seismic and volcanic activity.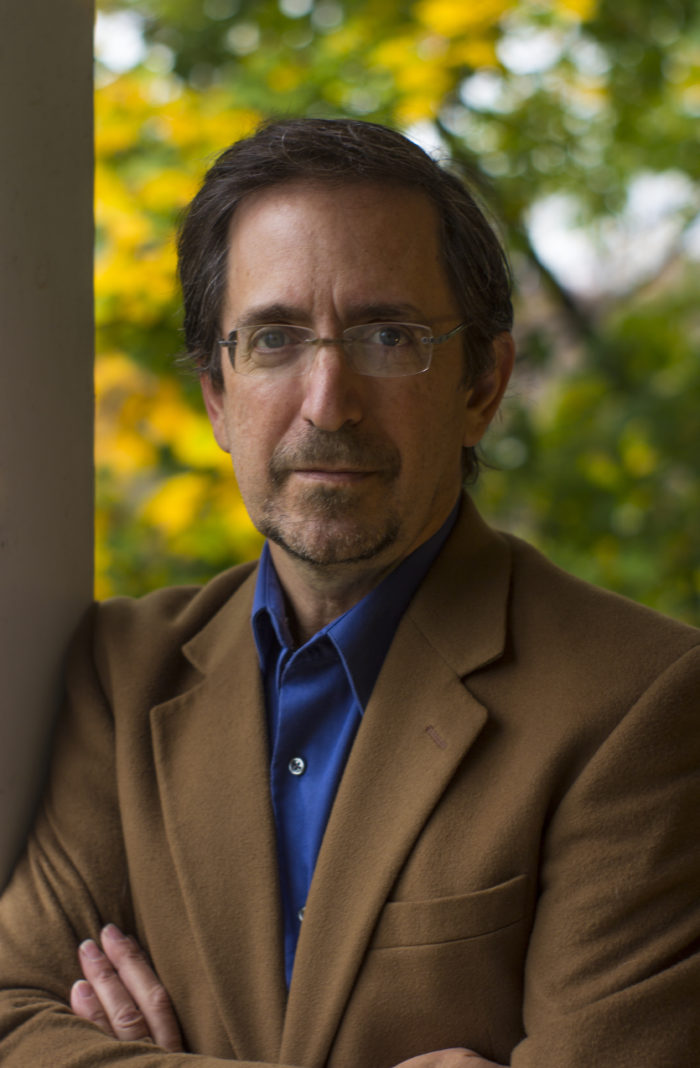 Andrew Revkin is one of America's most honored and experienced journalists and authors focused on environmental and human sustainability and efforts to use new communication tools to foster progress on a finite, fast-forward planet. In the spring of 2018, he joined the staff of the National Geographic Society as strategic adviser for environmental and science journalism. There he is helping expand the Society's funding and support system for journalism and storytelling that can advance the human journey and conserve biological diversity in a century of momentous global change and challenges.
He has written on global environmental change and risk for more than 30 years, reporting from the North Pole to the White House, the Amazon rain forest to the Vatican. From 2016 through early 2018, he was the senior reporter for climate change at the nonprofit investigative newsroom ProPublica. From 2010 through 2016 he wrote his award-winning Dot Earth blog for The New York Times Opinion section and was the Senior Fellow for Environmental Understanding at Pace University. There, he developed and taught a graduate course called "Blogging a Better Planet" and co-created an award-winning field course on environmental filmmaking.
He was a staff reporter at The Times from 1995 through 2009, covering issues ranging from threats to New York City's water supply and the Y2K computer challenge to the Indian Ocean tsunami and — of course climate science and policy. In the mid 2000s, he exposed political suppression of climate findings at NASA and editing of federal climate reports by political appointees with ties to the petroleum industry. He made three Arctic reporting trips and was the first Times reporter to file stories, video and photos from the sea ice around the North Pole.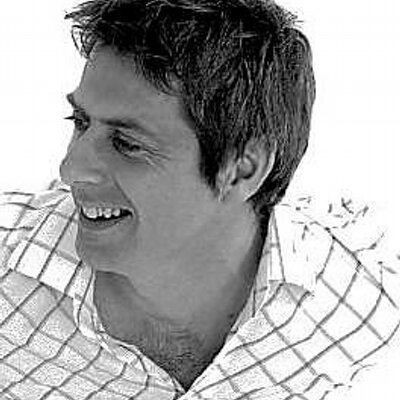 Iain Stewart (moderator) is an Earth scientist with research expertise in geohazards and recent geological change and a long-standing interests in promoting geoscience to the public. After completing a BSc in Geography and Geology at Strathclyde University (1986), and a PhD in earthquake geology at Bristol University (1990), he lectured Earth sciences at Brunel University in west London. He left in 2002 to develop television projects on geoscience but in 2004 joined Plymouth University, where he now holds a chair in geoscience communication.
Much of Iain's geocommunication activities centre on his documentary television work with BBC Science on the nature, history and state of the planet, most notably Earth: The Power of the Planet; Earth: The Climate Wars; How Earth Made Us, How To Grow A Planet; Volcano Live; Rise of the Continents; and Planet Oil. 
Some of his documentaries have explored his Scottish homeland – such as Making Scotland's Landscape and a celebration of the Scottish pioneers of geology, Men of Rock – and he is currently President of the Royal Scottish Geographical Society, and a Patron of the Scottish Geodiversity Forum.
As well as receiving an MBE for services to UK geoscience in the 2013 Birthday Honours list, he has received awards for geoscience communication from international scientific bodies, such as the American Geophysical Union, the Geological Society of America, the American Geosciences Institute, the European Federation of Geoscientists, the American Association of Petroleum Geologists, the Geological Society of London, and the Royal Geographical Society.
Currently, much of his time is spent on international capacity-building around science communication, and in 2018 his Plymouth post was recognised as a UNESCO Chair of Geoscience and Society.