Organization: World Bank
Session Lead: Keren Carla Charles, Disaster Risk Management Specialist, World Bank Group
Time: 14:00-15:15
Summary: It is known that a well-designed and well-managed city can build resilience, foster economic growth and improve quality of life. Eastern Caribbean countries are actively engaging in improving their cities to make them more resilient, more inclusive, better able to attract capital and address changing demographics. For instance, Grenada has partnered with New York University on a developing a climate smart St. Georges; Saint Lucia has partnered with UNOPS on Castries Redevelopment; and Saint Vincent and the Grenadines has partnered with the World Bank on developing a Modern City and revitalizing Kingstown. With urban areas expected to grow 100% to 300% by 2050, decisions made now about urban resilience pathways will have implications on development outcomes in the future. This session will focus on what Eastern Caribbean countries are doing to build urban resilience and how social media, such as Facebook's Social Good program, can change how communities engage building resilient cities.
Panelists
Haward Wells, Director, National Integrated Planning and Programme Unit, Department of Finance, Saint Lucia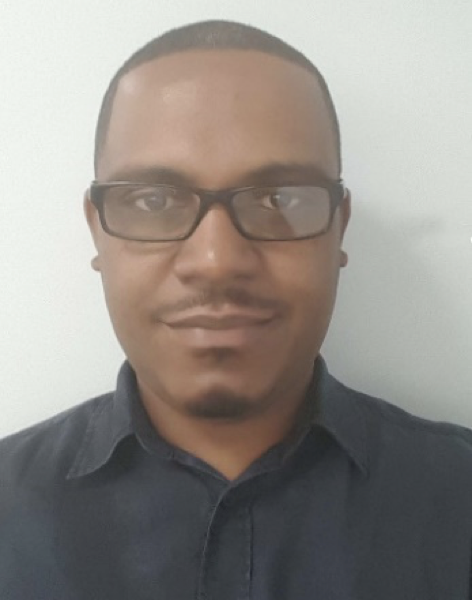 Haward Wells is a licensed Architect and a Project Manager with over 15 years of professional experience in architectural design, construction management, urban planning, project management and evaluation. He is the current director of the National Integrated Planning and Programme Unit (NIPP Unit), within the Department of Finance. Prior to joining the Department of Finance, he was the Construction Manager at the department of Physical Planning responsible for the management and implementation of large-scale building construction projects. He also served in the capacity of Senior Architect at that Department and was the lead designer on the Gros-Islet and Soufriere Town Redevelopment Projects. He was a representative on the Ministry's Planning Review Committed for development applications and was member of the review panel for the OECS building code – Admin Section. Haward was the chair of the Planning Team – Castries Vision 2030, he is the current Vice President of the St. Lucia institute of Architects and holds a BA in Architecture, Msc. in Project Management and Evaluation, Post Graduate Diplomas in Green Economy and Disaster Risk Management.
Cecil G. Harris, Senior Consulting Engineer, Economic Planning and Sustainable Development Division, Ministry of Finance, Saint Vincent and the Grenadines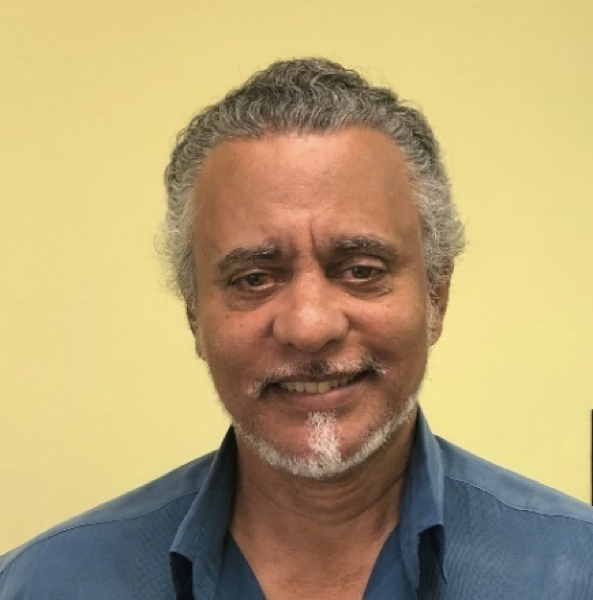 Cecil G. Harris is a Civil Engineer. He has worked both in the private and public sectors in the areas of design, construction and project management. His experience covers a wide spectrum of commercial, institutional and infrastructure projects including hotels, dams, housing developments, highways, hospitals, schools, coastal defense, landslide mitigation, wharves, bridges and airports. He is currently the Chairperson of the interim steering committee for the development of the modern city at Arnos Vale and the technical lead on the development of the urban revitalization and resilience project for Kingstown, Saint Vincent. Cecil has lived and worked in Trinidad and Tobago and throughout most of the OECS in various capacities as Design Engineer, Resident Engineer, Chief Construction Engineer and Project Manager. He was the Chief Engineer in Grenada between 2009 and 2013 under contract with the Commonwealth Fund for Technical Cooperation and since then, has been the Consulting Senior Engineer on the World Bank RDVRP program in St Vincent and the Grenadines. Cecil as a member of physical planning boards and in both his public and private capacity, has also been involved in the adjudication of construction, land and planning disputes.
Cecil has a BSc in Civil Engineering (1979) from Southampton University, England; a Post Grad Diploma in Construction Engineering and Management (1983) from the University of the West Indies, St. Augustine, Trinidad and LLB Law degree (2005) from the University of London, England.
Dr. Angus Friday MD, MBA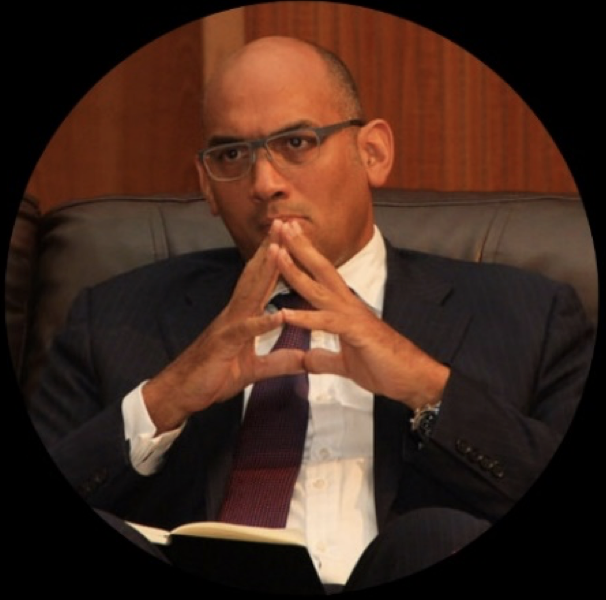 A qualified medical doctor with an MBA, Angus Friday is co-chair of the Blue Innovation Institute and is an adviser to the Caribbean Climate Smart Accelerator, a multi-stakeholder platform with the potential to help catalyze over $1 billion to assist Caribbean nations in creating the World's First Climate Smart Zone. Friday serves as the local lead for the Climate Smart Cities project supported by the Green Climate Fund which seeks to make St. George's the first Climate Smart Capital City in the Caribbean. He is also the developer of Myristic Mountain a sustainable agri-tourism project in the north of Grenada, where he is supporting the development the northern rural coastal cluster.
Angus recently completed a 5-year diplomatic tour of duty as Grenada's Ambassador to the United States, Mexico and the OAS and also as Grenada's High Commissioner to Canada. As Ambassador, Angus played a leading role in the inception of the Caribbean Climate Smart Coalition and in Grenada's role as chair of the World Bank's Small States Forum. During the Obama Administration he worked with the US State Department to make Grenada the pilot country for Vice President Biden's initiative for Caribbean energy security. He secured $2M from the Dutch Government and led Grenada's collaboration with FAO and The Netherlands to develop the Global Blue Growth Network, the 2016 Blue Investment Week held in Grenada, the Blue Grenada program and the Blue Innovation Institute. He led the work to create Grenada's Blue Growth Master Plan and Blue Growth Investment Prospectus with an emphasis on sustainable coastal development. Aspects of the Blue Grenada program were instrumental in helping to shape the "First Fiscal Resilience and Blue Growth Policy Financing" arrangement for Grenada with $30 million of World Bank IDA-18 funds.
Prior to his role as Ambassador he served as the World Bank's Ocean's Representative to help leverage the Bank's $1.2 billion ocean-related investment portfolio. At the World Bank he also served as Senior International Climate Policy Specialist where he played a key role in helping to secure $15 million from the Danish Government and $15 million from the Japanese Government for a World Bank Trust Fund to support renewable energy in small islands nations around the world (SIDS DOCK).
Prior to the World Bank he served as Grenada's Ambassador to the United Nations where he chaired the Alliance of Small Island States (AOSIS) comprised of 43 United Nations member states negotiating on Climate Change at the UN headquarters in New York and at the UNFCCC. This career move was catalyzed by his national development activities following Grenada's devastation by Hurricane Ivan.
Angus is a keen reader on Oceans, Island Economies, Global Finance, Entrepreneurship, Master Planning and Architecture. He is a certified Yacht Skipper and SCUBA Diver and dabbles in oil painting when time permits. He lives in Grenada with his fiancé and their three daughters.
Kaushik Sethuraman, Technical Program Management, Facebook | Social Good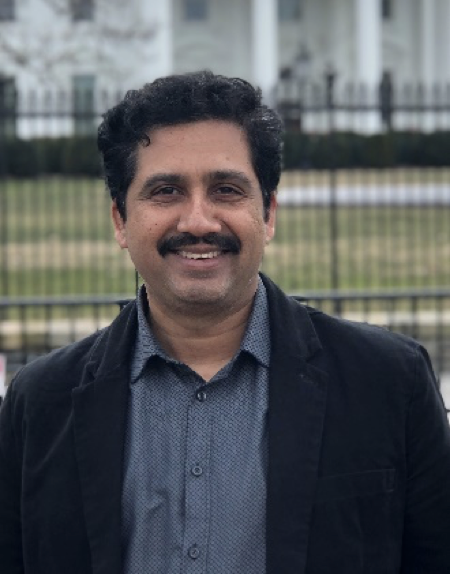 Kaushik Sethuraman leads technical program management for Facebook's Social Good. One of the key programs that Kaushik manages is Crisis Response where he ensures Facebook is responding consistently and meaningfully to emergencies (natural and human-induced) worldwide, in addition to enabling appropriate fundraising options that provide relief to crisis communities. He also works on influencing initiatives related to Disaster Maps, based on users and their engagement within Facebook services.
Prior to Facebook, Kaushik served as principal product manager and strategist at Microsoft helping launch several mobile consumer, cloud and enterprise products, and was a principal management consultant at PricewaterhouseCoopers, where he led strategy and built business intelligence systems for Fortune 100 companies.
Raúl Alfaro-Pelico Lead Climate Change Specialist World Bank Group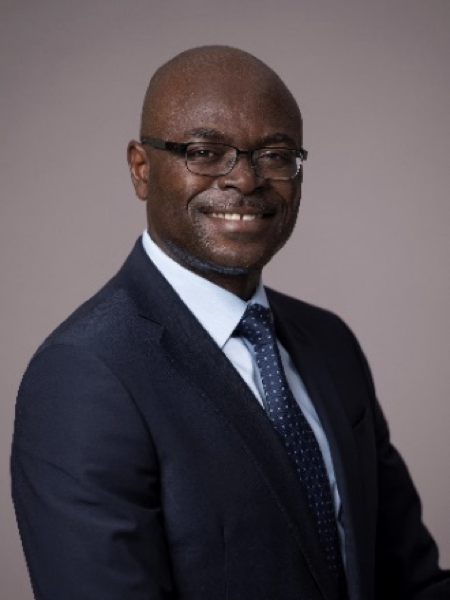 Raúl Alfaro-Pelico is the Lead Climate Change Specialist at the World Bank's Climate Change Group. He has around 20 years of professional experience in climate resilient development, environmental sustainability and energy. As WB Program Manager for the Pilot Program for Climate Resilience (PPCR)-Climate Investment Funds (CIF), he has provided: (a) policy, strategy & programmatic oversight; (b) quality advisory services; and (c) knowledge management to PPCR teams, countries and the CIF Secretariat (AU). Since joining the Climate Change Group in 2017, he has led various WB efforts to mainstream climate change at the global, regional and national levels. Globally, Raúl is advising on alignment with NDCs of various WBG Systematic Country Diagnostics, Country Partnership Frameworks and Strategic Programs for Climate Resilience. Regionally, has backstopped the implementation of the WBG Climate Change Action Plan in Latin America and the Caribbean, and the Middle East & North Africa. At the national level, he is providing technical assistance on climate resilience for lending operations (e.g. Grenada Blue Growth Development Policy Credit). Joining the World Bank in 2015 as Manager of the Environment & Natural Resources Global Practice based in Washington DC, Raúl oversaw +35 staff and US$2billion program in the LAC region supporting green growth (forest, landscapes, watersheds); blue economy (marine, fisheries and coastal resources); environmental economics (policies, analytics and innovative financing), health (waste, pollution management) and risk management (environmental standards). Prior to the World Bank, he oversaw the GEF-funded UNDP-implemented climate change program in Africa, Latin America and the Caribbean, as the Regional Technical Advisor for Energy, Infrastructure and Transport based in Panama.
Previously, Raúl worked on sustainable development matters in the energy private sector, economic research and academia. He is a Ph.D. (Engineering) Candidate from the University of Lancaster (UK), holds an MSc (Economics) from the University of London's School of Oriental and African Studies-SOAS (UK), and an undergraduate degree in Business Studies from Universidad Carlos III de Madrid (Spain).