By James Ellsmoor, Founding Partner, Island Impact
As far back as 2013, Time Magazine highlighted "resilience" as the environmental buzzword of the year. Many of the world's leading institutions, from the World Bank to the United Nations, have taken up resilience as a cause célèbre and a fundamental mantra in their work. And the Rockefeller Foundation has recently announced a $30 million grant to the Adrienne Arsht Center for Resilience at the Atlantic Council. This grant is intended to helps individuals, cities and communities across the globe build resilience in the face of the unique challenges of the 21st century.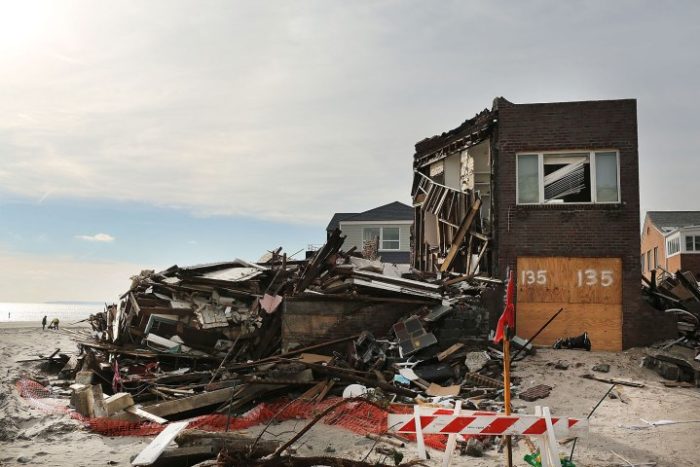 One useful definition of resilience is "the ability of groups or communities to cope with external stresses and disturbances as a result of social, political and environmental change." Definitions of this type are standard practice, and often go further to emphasize growing stronger as a result of responding to stress.
Resilience as a concept is to be celebrated but also questioned. It can be a cliché and at worst its imposition can have far-reaching consequences. Indigenous people are often presented as models of resilience because they seem to have a proven track record of 'resourcefulness and response capacity in the face of global climate change' (Arctic Resilience Report 2016).
This means that indigenous communities are increasingly held up as an example for the rest of the world to follow when facing environmental change. Traditional practices may offer solutions, insight and impact when considering adapting to climate change for other communities that have long since lost contact with nature. This represents a change from previous decades and centuries where governments have dismissed and even suppressed indigenous practices. Now they are looking to native people for solutions.
A growing discussion in this indigenous discourse, which in many respects applies to all island communities, is the pressure that the "resilience" narrative puts on these communities. Yes, some indigenous communities may be more able to adapt to change, but can they withstand the sheer size of the change predicted in the coming century? And should those worst impacted and least responsible for climate change be given the task of responding to it?
One medical definition should give us pause for thought: describing resilience as the'trait that enables an individual to recover from stress and to face the next stressor with optimism'.

Of course, resilience has widespread uses with various nuanced meaning, and in many cases is a useful concept. Despite a veil of positivity, it can also be damaging if it is the defining characteristic of islanders or their indigenous communities, who have long struggled against colonial impositions.
Now a vital buzzword to be used in funding applications, resilience is also a useful tool for analysis and impact. But it can also be reductive and constrictive. Many islanders should be proud of their resilience and resourcefulness, but when we celebrate a concept that arises from the very exposure and vulnerability of climate change, we should also question who benefits the most. To mitigate risks and have sustainable impact, at a minimum the burden of creating resilient solutions should be shared

This article heavily draws from concepts in articles here, here and here.

Inclusive development, resilient states, and other critical themes will be explored further during the UR Caribbean conference to be held May 27 – 31 in Barbados.
Contact James Ellsmoor at james@IslandImpact.co