The Understanding Risk Community was born out of a need to bring together diverse sectors who are all trying to better understand and manage disaster and climate risk to create a more resilient world. Join our host, Kaori Enjoji, as she opens up the 10th anniversary celebration of the UR Community! We will hear remarks from Mari Pangestu, the World Bank's Managing Director of Development Policy and Partnerships, and a speech from Peter Ho, former head of Singapore's civil service.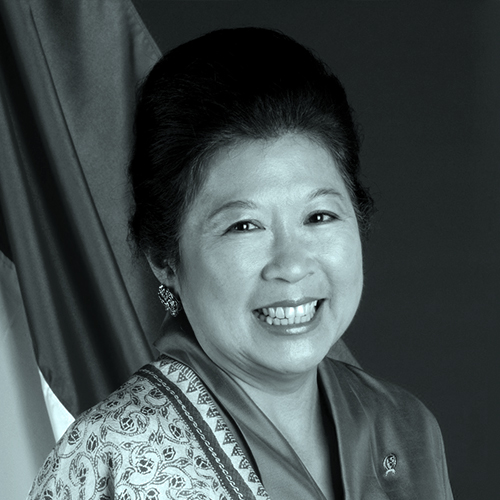 Mari Pangestu
Managing Director of Development Policy and Partnerships
World bank

Mari Pangestu is the World Bank Managing Director of Development Policy and Partnerships. In this role, which she assumed on March 1, 2020, Ms. Pangestu provides leadership and oversees the research and data group of the World Bank (DEC), the work program of the World Bank's Global Practice Groups, and the External and Corporate Relations function.
Ms. Pangestu joins the Bank with exceptional policy and management expertise, having served as Indonesia's Minister of Trade from 2004 to 2011 and as Minister of Tourism and Creative Economy from 2011 to 2014.
She has had vast experience of over 30 years in academia, second track processes, international organizations and government working in areas related to international trade, investment and development in multilateral, regional and national settings.
Most recently, Ms. Pangestu was a Senior Fellow at the Columbia School of International and Public Affairs, as well as Professor of International Economics at the University of Indonesia, adjunct professor at the Lee Kuan Yew School of Public Policy and Crawford School of Public Policy, Australian National University and a Board Member of Indonesia Bureau of Economic Research (IBER), as well as Centre for Strategic and International Studies (CSIS), Jakarta.
Ms. Pangestu is highly regarded as an international expert on a range of global issues. She served as Chairperson of the Board of Trustees of the International Food Policy Research Institute (IFPRI) in Washington D.C and as advisor to the Global Commission on the Geopolitics of Energy Transformation of International Renewable Energy Agency (IRENA) in Abu Dhabi. Her record of board and task force service includes the Leadership Council of the UN Sustainable Development Solutions Network (SDSN), co-chair of the expert group for the High-Level Panel for a Sustainable Ocean Economy, the panel of the WHO health initiative, the Equal Access Initiative, commissioner for the Low Carbon Development Initiative of Indonesia and executive board member of the International Chamber of Commerce (ICC). She has also served on the board of a number of private sector companies.
She obtained her bachelor's and master's degree in economics from the Australian National University, and her doctorate in economics from the University of California at Davis. She is married and has two children.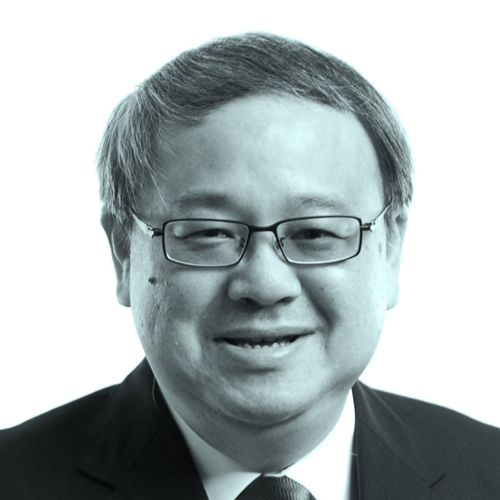 Peter Ho
Senior Advisor
Centre for strategic futures
Peter Ho is the Senior Advisor to the Centre for Strategic Futures and a Senior Fellow in the Civil Service College.
Peter Ho is Chairman of the Urban Redevelopment Authority of Singapore (URA), Chairman of the Social Science Research Council (SSRC), Chairman of the Singapore Centre on Environmental Life Sciences Engineering (SCELSE), Chairman of the National Supercomputing Centre (NSCC) Steering Committee, Chairman of the Campus for Research Excellence and Technological Enterprise (CREATE) Governing Council, Chairman of the Office for Space Technology & Industry (OSTIn) Board, and Chairman of PRECIsion Health Research, SingaporE (PRECISE) Pro-Tem Board Oversight Committee. He is a member of the Board of Trustees of the National University of Singapore (NUS), and a board member of the National Research Foundation (NRF), a member of the Board of Governors of the S Rajaratnam School of International Studies (RSIS), and of the Lee Kuan Yew School of Public Policy (LKYSPP).
When he retired from the Singapore Administrative Service in 2010 after a career in the Public Service stretching more than 34 years, he was Head, Civil Service, concurrent with his other appointments of Permanent Secretary (Foreign Affairs), Permanent Secretary (National Security & Intelligence Coordination), and Permanent Secretary (Special Duties) in the Prime Minister's Office. Before that, he was Permanent Secretary (Defence). He was also the inaugural Chairman of the Maritime and Port Authority of Singapore.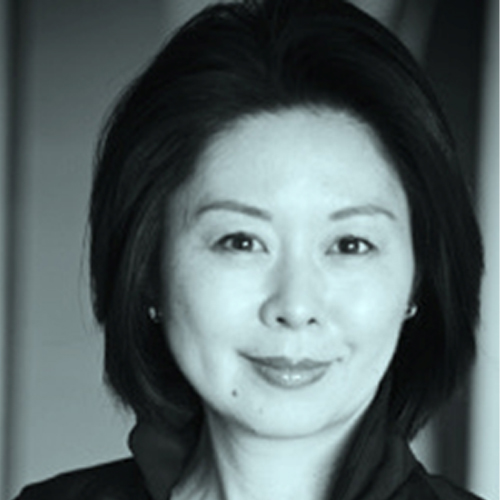 Kaori Enjoji
Journalist
Host of UR2020
From the early outbreak aboard a cruise ship to the abrupt fall of the country's longest serving prime minister, Kaori Enjoji spent most of 2020 in Japan reporting about the pandemic and its social, political and economic impact for CNN.
After graduating from Columbia University's Graduate School of Journalism, she joined Reuters as a correspondent to work in the Tokyo and London bureaus. She later switched to television to serve as CNBC's bureau chief based in Tokyo. Storytelling has been her passion since she first saw the World Press Photo exhibition as a teenager growing up in Amsterdam. Kaori was raised on three continents and is bilingual in English and Japanese. She is also proficient in Dutch and French. She reports for print, television and online media by melding those languages and cultures in an unscientific mix. She is currently working on a documentary project to mark the ten years since the Fukushima nuclear disaster. In her free time, Kaori enjoys being beaten in a good game of shogi by her teenage son.