When our usual way of life gets suspended, fear and discomfort confront us; when what we are familiar with is no longer available to us, we feel ungrounded and anxious about what is to come. When change is an inevitable part of life, what is within our locus of control, and what is not, that we could learn to be at ease with? Between looking back and looking forward, there is the present. Between the ups and downs of life, we can take a pause to notice what is here for us.
Meditation Teacher and Bestselling Author Mingyur Rinpoche and Mindfulness Coach Erin Lee discuss the role of mindfulness in times of disruption and uncertainty, and the possibilities of navigating life's transitions with greater openness and awareness of our own mind.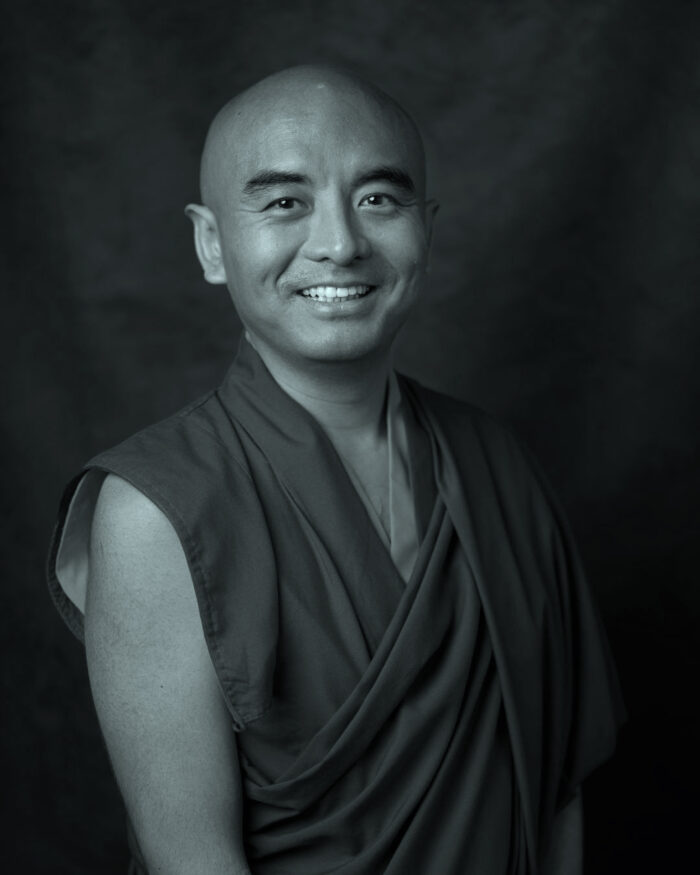 Mingyur Rinpoche
Teacher, Author & Master of the Karma Kagyu
Yongey Mingyur Rinpoche possesses a rare ability to present the ancient wisdom of Tibet in a fresh, engaging manner. His profound yet accessible teachings and playful sense of humor have endeared him to students around the world. Most uniquely, Rinpoche's teachings weave together his own personal experiences with modern scientific research, relating both to the practice of meditation.
Born in 1975 in the Himalayan border regions between Tibet and Nepal, Yongey Mingyur Rinpoche is a much-loved and accomplished meditation master. From a young age, Rinpoche was drawn to a life of contemplation. He spent many years of his childhood in strict retreat. At the age of seventeen, he was invited to be a teacher at his monastery's three-year retreat center, a position rarely held by such a young lama. He also completed the traditional Buddhist training in philosophy and psychology, before founding a monastic college at his home monastery in north India.
In addition to extensive training in the meditative and philosophical traditions of Tibetan Buddhism, Mingyur Rinpoche has also had a lifelong interest in Western science and psychology. At an early age, he began a series of informal discussions with the famed neuroscientist Francisco Varela, who came to Nepal to learn meditation from his father, Tulku Urgyen Rinpoche. Many years later, in 2002, Mingyur Rinpoche and a handful of other long-term meditators were invited to the Waisman Laboratory for Brain Imaging and Behavior at the University of Wisconsin-Madison, where Richard Davidson, Antoine Lutz, and other scientists examined the effects of meditation on the brains of advanced meditators. The results of this groundbreaking research were reported in many of the world's most widely read publications, including National Geographic and Time.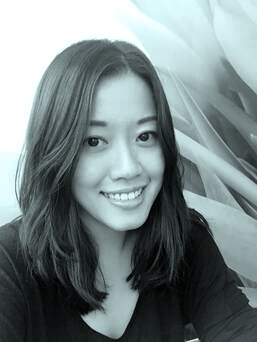 Erin Lee
Founder and Mindfulness Coach of Mindful Moments Singapore
Erin Lee, founder of Mindful Moments and Light On Life, is a Mindfulness Coach and Certified Mindfulness-Based Stress Reduction (MBSR) Teacher. She earned her Master of Science degree in Studies in Mindfulness with the University of Aberdeen, UK. Having spent nearly a decade living and working under chronic stress and burnout, Erin is today an advocate of mindfulness as a way of life. She currently lives in Singapore and devotes her time to propagating the seeds of mindfulness and supporting individuals and urban communities in developing skills of mindful awareness for better attentional flexibility, mental resilience, and emotional balance.
Erin works with corporate organizations and educational institutions to deliver mindfulness and mental wellness programs for working professionals, adult learners and youths. She also co-founded The Big Sit – a social meditation event that inspires the use of public spaces for fostering good mental health, and runs Take A Pause, a weekly online mindfulness practice.