Event Summary
Thank you for an inspiring, engaging and exciting event!
From May 16-20, 2016 over 650 members of the UR Community attended the fourth global forum in Venice, Italy. The five days were filled with over 50 sessions, including training events, workshops, technical sessions and plenaries. With representation from 100 countries and over 350 organizations, the fourth forum was the most global yet.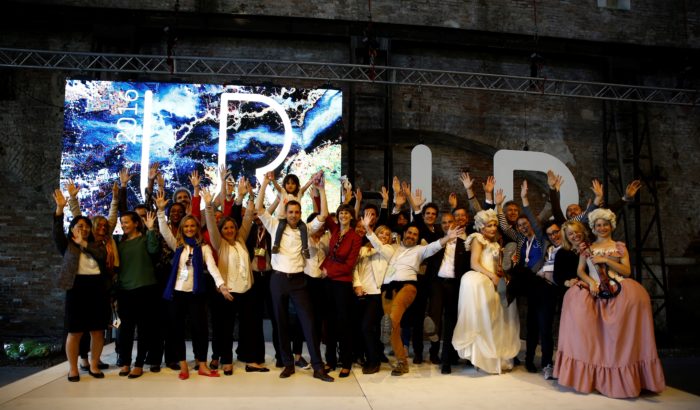 We hope that you had the opportunity to forge relationships with new contacts from outside of your field. To download the list of attendees, click here.
What do we think when we think about understanding risk? Click here for the word cloud generated from the responses from the interactive session during the opening ceremony.
Resources
Download the UR2016 Proceedings here.
Presentations can be found in the individual technical session and Focus Day pages, if we have received them from session leads. Please access individual pages for technical sessions here and Focus Day events here.
Check out pictures from UR2016.
All videos can be accessed on YouTube here.
Format & Program
Check out the program and list of topics.
In the afternoon of Wednesday, May 18 the main conference kicked off beginning with an opening ceremony and keynote speakers. Ignite presentations in the evening offered attendees an overview of the 19 technical sessions that occurred on Thursday and Friday. Scattered throughout the last two days, plenaries brought together delegates and activities showcase the culture of our host city.
Focus Days
Prior to the main conference, Focus Days allowed organizations to manage their own workshops, stakeholder meetings, training sessions or other activities. Focus Days were held on Monday, May 16 through the morning of Wednesday, May 18. UR2016 Focus Days included more than 30 side events. Check out the agenda and sessions for the Focus Days.
Blogs
Interested in learning more about the topics being discussed at UR2016? Check out our blog page.
Organization
The organization of the conference (program, logistics, coordination etc.) was led by the GFDRR Innovation Lab.
With financial support from:

With technical support from:
| | | | |
| --- | --- | --- | --- |
| | | | |
| | | | |
| --- | --- | --- | --- |
|   |   |   |   |