Event Summary
Organization: Practical Action
Session Lead
Description
Date: Tuesday, May 15, 4:30pm – 6:00pm
Room: C1
Mirianna Budimir – Practical Action
Alison Sneddon – Practical Action
Lisa Robinson – BBC Media Action
Mathieu Destrooper – Red Cross Climate Centre
David Lau – Soluciones Practicas
Helen Ticehurst – UK Met Office
Description
Early warning systems are essential tools in the flood management cycle for saving lives and livelihoods. Effective end-mile impact requires that the information reaches everyone and has considered the needs, capacities, constraints and priorities of both men and women through all components of the system. Marginalized populations (such as women, children, elderly, and disabled) are often those most overlooked by disaster risk reduction strategies, and require special consideration and focused attention to ensure they are not left behind.
This session will be led by Practical Action and include panellists from a range of backgrounds to present and discuss the different needs, challenges, and opportunities for effective and inclusive early warning systems, and sharing lessons of success (and failure). If we can tailor early warning systems to reach the last mile, including the most vulnerable and marginalised populations, we can improve the current systems, saving more lives and livelihoods of those at risk.
Session structure
Participatory session
Presentations
Mirianna Budimir, Practical Action – Setting the scene for end-mile EWS: examples from Practical Action
Alison Sneddon, Practical Action – Gender and EWS in Peru and Nepal
Lisa Robinson, BBC Media Action – Experiences from Bangladesh on communicating risk – issues of trust and deciding action in preparation before an event occurs.
Helen Ticehurst, UK Met Office – Examples of supporting and building capacity of governments/EWS to ensure tailored information reaches end users.
David Lau, Soluciones Practicas – Chosica, Peru EWS – innovation and technology, participatory process, and local government uptake.
Mathieu Destrooper, Red Cross Climate Centre – Peru EWS – what is the current state, what are the barriers, and where are the opportunities/road map to progress.
Q&A session
Group discussions
Speaker bios
Mirianna Budimir is a Disaster Risk Reduction Advisor for Practical Action Consulting UK, focusing on the theme 'Technology Builds Resilience'. She holds a Doctor of Philosophy degree from the University of Southampton in Geography and Environment on the topic of cascading multi-hazards and risk, and an MSc in the Science of Natural Hazards at the University of Bristol. She has over 7 years of research experience related to topics of natural hazards and disaster risk reduction. She spent two years as an independent consultant for international organisations such as the Overseas Development Institute, the Global Facility for Disaster Reduction and Recovery, and the United Nations Office for Disaster Risk Reduction.
Her work includes improving the science-practice interface on topics such as disasters, early warning services, end-mile communication, gender, and international development. She is a Knowledge Broker for the DFID and NERC funded Science for Humanitarian Emergencies and Resilience (SHEAR) programme. She works closely with UK academics and in-country stakeholders to ensure research is useful, usable, and used.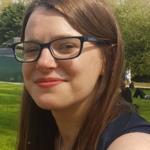 Alison Sneddon is a Disaster Risk Reduction Advisor at Practical Action, where she works in the key areas of research and knowledge brokering for projects implemented in hazard-prone geographies. The focus of this work is on early warning systems for flood and flood-related hazards, with current studies investigating the roles of gender, probabilistic forecasting and digital mapping in EWS. Alison is also involved in the Science for Humanitarian Emergencies and Resilience (SHEAR) and the Climate Information Services Research Initiative (CISRI) consortia programmes. Before joining Practical Action, Alison spent two years in Pakistan where she delivered community-based development projects in flood-prone and conflict-affected areas.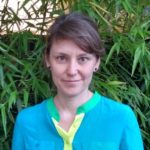 Lisa Robinson is the Senior Adviser on Resilience & Humanitarian Response at BBC Media Action, the BBC's international development arm. She advises on how media and communication can influence people's behaviour and the environments around them with a focus on disaster risk reduction and humanitarian response. She leads BBC Media Action's strategy and policy work within these areas and supports staff to develop and deliver effective projects across the organisation's work in 30 countries, reaching over 200 million people a year.
Lisa was a co-founder of the Communication with Disaster Affected Communities (CDAC) Network. On the side, she teaches an undergraduate course on media and communication for change for the USC Annenberg School in London. She holds two Master's degrees in Global Media and Communication from the London School of Economics and from the University of Southern California's Annenberg School.
Mathieu Destrooper is the German Red Cross Delegate for the Forecast-based Financing pilot project in Peru. He has broad experience in disaster risk management, disaster response and development cooperation. He holds a Master's degree in Development and International Politics. Before joining the German Red Cross, he worked in different coordination functions, as Country Representative for the Belgian Red Cross in Africa, and Project Manager for Disaster Risk Management at the United Nations Development Programme.
David Lau holds a Bachelor in Geography and Environment and is currently the Business Development Analyst for the Practical Action Consulting Latin America office in Peru. He has experience working with the public sector developing tools and mechanisms to incorporate Climate Change adaptation and mitigation measures into the planning and budgeting processes at both local and national levels. He specializes in resilient livelihoods, territorial development and natural resource management.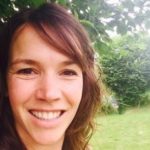 Helen Ticehurst has 15 years of experience in communications and organisational development. She has been Met Office lead for a number of international development projects with National Meteorological and Hydrological services across Africa and Asia, funded by DFID, the UN and the World Bank. Helen's expertise lies in assessing user needs for weather and climate services and associated service delivery competencies of the NMHSs. She has also managed training programmes and worked with NMHSs to design and deliver changes in their performance management and delivery of weather and climate services.
Before this work, Helen worked with Meteo Rwanda, based in Kigali, to support improvement of early warnings and climate services, as well as their agency's long-term strategic plan. Helen has managed a range of projects bringing together multi-disciplinary, multi organisation teams. These include assessing the vulnerability of Sub-Saharan African countries to natural hazards, leading on the Met Office's approach to the GEF/CIRDA programme and managing a range of initiatives to support NMS development through the private sector.