Event Summary
Speakers
Keynote Speaker: Gael Musquet, HAND / Caribe Wave
Ibrahima Guimba-Saidou, Minister ICT and Special Adviser to the President, Niger
Nnenna Nwakanma, Chief Web Advocate at World Wide Web Foundation
Karim Sy, Jokko Labs Founder and Digital Africa President
Moderator: Simeon Ehui, Regional Director for Sustainable Development for Africa, World Bank
Description
Friday November 22, 9:30 – 10:30, Room 1
The UN ECA estimates that only 2.9% of the African continent has been mapped at local scales, in contrast to over 87% in Europe. This deficit is particularly challenging for evaluating disaster risk in fast-growing, largely unplanned and unsurveyed towns and cities. Meanwhile, Sub-Saharan Africa is home to the fastest growing youth population in the world. The greatest need among African employers will be for workers with digital skills, but local education systems are not structured to provide these necessary skills in school. Just as there is a need for better disaster risk information, there is also a growing demand for digital skills that can collect and develop the risk information to meet local government needs.
This session will present the key roles that data and technology play in disaster risk management and resilience and how they have been applied in the region. This session will blend the interests of the UR community with the kick off of the Africa State of the Map conference (teaser video: https://youtu.be/MKS_G3Y5Y5s ). The session will begin with an opening remark and a keynote speech on the linkages between the growing need for disaster risk information and the opportunity for youth to develop digital skills. Panelists will then present on a variety of themes including: data access, opportunities for citizen engagement, the digital skills divide, and opportunities for entrepreneurship. A panel discussion will follow engaging audience members to consider how they can support these processes and opportunities.
Speaker bios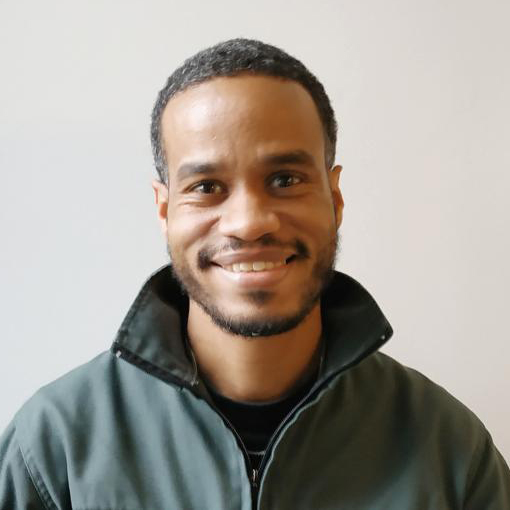 Gael Musquet is the President of Hackers Against Natural Disasters (HAND), an organization that harnesses the talents of local community members to autonomously develop and improve low-cost open-source crisis technologies for use in high risk zones. Prior to launching HAND, Mr. Musquet led the French OSM community. A meteorologist by training, Mr. Musquet was inspired to work in disaster risk management following his experience with hurricane Hugo and a subsequent earthquake in his nature Guadeloupe. For his contributions in helping populations better prepare for natural disaster, he was named an Ashoka Fellow in 2017 and received France's prestigious medal of honor, the Ordre du Mérite in 2018.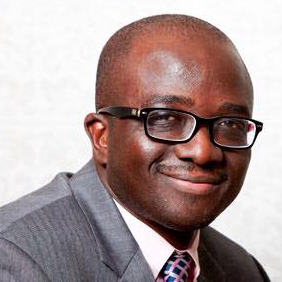 Ibrahima Guimba is the CEO of the National Agency of Information Society (ANSI), an organization in charge of leading efforts to move Niger into an information and knowledge-based society, that reports to the President. He also serves as the Minister Special Advisor to the President of Niger. Mr. Guimba is a Member of the EU-Africa Digital Economy Task Force and the Chairman of the Board at CIPMEN, the National Incubator of Niger. He led the recent launch of the first Coding Academy in Niger. Mr. Guimba has an educational background in engineering and business, and studied Competitive Marketing Strategy at the Wharton School.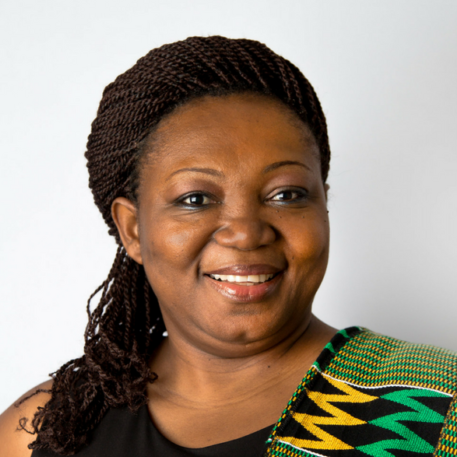 Nnenna Nwakanma is the Chief Web Advocate at the World Wide Web Foundation. She is a co-founder of the Free Software and Open Source Foundation for Africa and also co-founded the African Network of Information Society Actors and the African Civil Society for the Information Society. As an advocate for policy and systemic changes that are needed for meaningful internet access, open data, open government and open web across Africa, Nnenna has had the opportunity to work closely with many civil society organizations. She also has over 15 years of experience working with the United Nations Systems in human rights, information society, gender, digital equality and sustainable development. Nnenna is originally from Nigeria and is currently based in Côte d'Ivoire.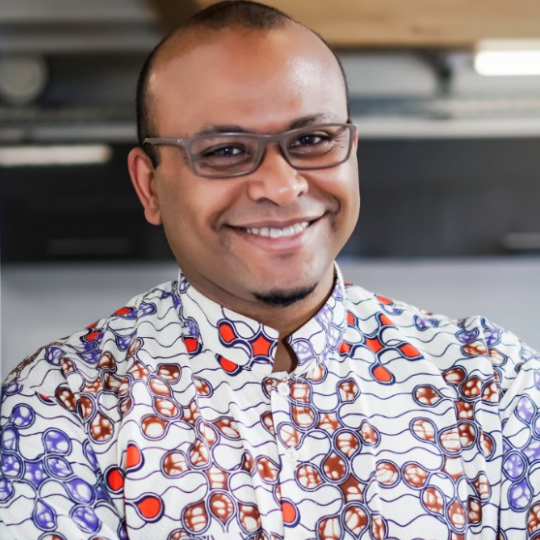 Karim Sy is the Founder of Jokkolabs, a nonprofit organization launched in Dakar, Senegal that is currently operating in nine countries. Jokkolabs is an "action tank" that works to find innovative apporeach using information technology to respond to socio-economic issues It works to improve entrepreneurship and innovation in Africa by organizing events, civil society engagement platforms, meetings and support for diverse communities. In 2010, JokkoLabs Senegal opened a center for technology and social innovation, JokkoSpace, which was the first coworking space in West Africa. For his innovative approaches to engaging civil society to meet unmet social needs, Sy was named an Ashoka Fellow in 2012, and he has been a board member of the Global Entrepreneurship Network, GEN Africa and GEN Europe since 2017. He currently services on French President Emmanuel Macron's Presidential Council for Africa.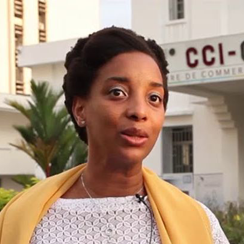 Linda Nanan Vallee After completing an engineering training in systems and networks administration, with a specialization in information systems management, Linda Nanan VALLEE worked for ten years in the private sector, in four countries over three continents. The positions she occupied range from Software Test Engineer for an equipment supplier in the United States, to a Telecom Evolution Program Manager, to a Telecoms and Security Architect in a large European banking group. Decided to contribute to the development of her country of birth, Côte d'Ivoire, she decided to settle there, first in 2009, as an entrepreneur in the field of vocational training, then in 2015 as a trainer then teacher-researcher.
Auditioned in 2016 by the Minister in charge of the digital economy and her Director of Cabinet, she became the first woman to join the team of Technical Advisers of the Ministry in charge of the Digital Economy and Post in charge of the portfolio of innovation, the promotion of new digital professions and the supervision of startups until 2019. Executive Director of the Fondation Jeunesse Numérique, she is also pursuing her academic and research career at the African School of Information and Communication Technologies (ESATIC) and the Polytechnic Doctoral School (EDP). Yamoussoukro.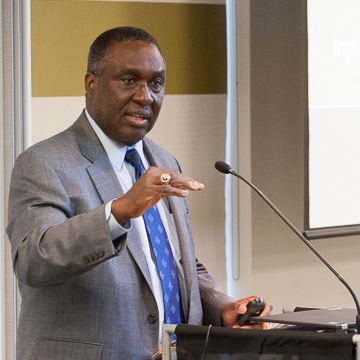 Simeon Ehui is the Regional Director for Sustainable Development for Africa at the World Bank. He was previously the Director of the World Bank's Food and Agriculture Global Practice. Prior to joining the World Bank, Dr. Ehui worked for 15 years in the Consultative Group on International Agricultural Research (CGIAR), where he managed multi-country agricultural research development programs in Africa and Asia for both the International Institute of Tropical Agriculture (IITA) and the International Livestock Research Institute (ILRI). Dr. Ehui is originally from Côte d'Ivoire and holds a Ph.D. in Agricultural Economics from Purdue University.