Event Summary
Speakers
George Manea, Department of Emergency Situations, Ministry of Interior Romania
Alina Kasprovschi, Bucharest Community Foundation, Bucharest, Romania
Daniel Homsey, Neighborhood Empowerment Network, San Francisco, California
Description
Thursday 28 November, 11:00 – 12:30, Nicolae Iorga Room
Communities often bear the brunt of disaster impacts. In line with the need for a more coordinated and pro-active disaster risk management, the need to strengthen community engagement in all aspects of disaster risk management is now widely recognized. Experience shows that there is a high dependence on local capacity and response immediately after disaster strike. The Sendai Framework for Disaster Risk Reduction 2015–2030 also recommends broader community engagement in the development of international, national and local policy on risk management and emergency response. Understanding population vulnerabilities, raising awareness and driving action to ensure effective disaster mitigation is critical to ensure better preparedness and better response. Better understanding of the community risk is a shared responsibility which requires strong collaboration between public and private stakeholders.
This session will highlight community engagement initiatives that seek to increase public awareness and catalyze citizen engagement to drive commitment to action and improve disaster preparedness at the community level.
Speaker bios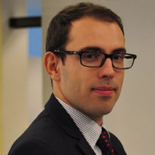 George Manea, Department of Emergency Situations, Ministry of Interior Romania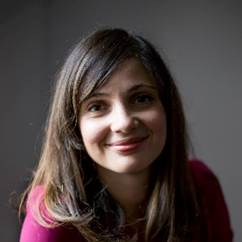 Alina Kasprovschi founded and manages the Bucharest Community Foundation. The organisation brings together donors, NGOs, and initiative groups aiming at growing communities where we can feel at home. In eight years, more than 410 projects were financed with + 1.500.000 euro. The Foundation supports people with initiative from Bucharest with resources and acknowledgement, so that their actions inspire others to get involved and create a support network for the city. Alina frequently writes and speaks about philanthropy and community involvement. She has 10 years of experience in marketing and PR. During that period, she worked for communication agencies and companies such as Western Union Financial Services and Sony Ericsson.ertise to ensure that crisis and disaster risk is recognized as a macro-fiscal issue.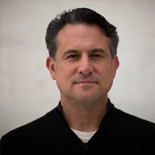 Daniel Homsey is the Director of The Neighborhood Empowerment Network (NEN) for the City Administrator's Office of the City and County of San Francisco. A fourth generation San Franciscan who has a degree in Political Science from San Francisco State University, Mr. Homsey has spent the last 25 years as a communications professional in both the private and public sectors. After a long stint in the tech field, Mr. Homsey joined the City in 2004 and in January 2008 became the Director of the NEN, a coalition of residents, faith based, philanthropic and academic institutions, non-profits and private sector organizations and government agencies. The NEN's mission it is to empower residents with the capacity and resources to build and steward stronger, more resilient communities.