Event Summary
Speakers
Thierry Davy, World Bank
Nataša Milić, Ministry of Agriculture, Forestry and Water Management, Serbia
Janusz Zaleski, Odra-Vistula River Basin Flood Protection Project, Poland
Clemens Neuhold, Austrian Federal Ministry of Sustainability and Tourism
Sorin Rîndașu, "Romanian Waters" National Administration
Description
Thursday 28 November, 14:00 – 15:30, Nicolae Balcescu Room
Floods pose a serious challenge for many European countries which have seen increasing costs and negative impacts. In the past decade, important progress has been made to advance sustainable management of flood risk in Europe. In line with the European Union's Floods Directive, the first set of Flood Risk Management Plans were developed by 2015, which are currently under implementation, with a second set of Flood Risk Management Plans under preparation to be completed by 2021.
This session takes stock of the lessons learnt from the implementation of the first set Flood Risk Management Plans and their specific programs of measures. Speakers from several European countries will share their experiences in advancing flood risk management at different scales and levels. Sharing experiences and information about new developments and improvements, this session will provide an opportunity to inform the second set of the Flood Risk Management Plans.
Speaker bios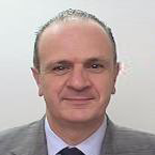 Thierry Davy, a French national, joined the Bank in November 2013 as Senior Climate Change Specialist In the Europe and Central Asia region (Bucharest country office). In 2015, he joined the World Bank Water Global Practice as Senior Water Resources Management Specialist. He has worked on integrated water management for the World Bank in Latin America, Africa and Europe and Central Asia regions. He holds a Ph.D. in environmental economics from Toulouse University in France. He has 20 years of experience in the field of water (IWM and water services), natural resources management, climate change, agriculture, impact assessment, biodiversity, environmental indicators, water economics, science policy interface. He has worked in the field of water and natural resources at different scales: for a French river basin agency, for the French Ministry for Ecology, and for the European Commission. In his last position, before joining the Bank, Thierry Davy was the representative of the French water agencies, the Office National de l'eau, the Water Marine and Biodiversity Directorate of the French Ministry for Ecology to the European Commission.
Natasa Milic was born on April 24, 1962. in Pristina. She graduated in 1984. from the Faculty of Forestry, Belgrade University in Belgrade, in the direction of water management of erosion areas. She started her professional career in 1986. in Obrenovac municipality as an expert associate for water management and continued from 1992-2004. at the Ministry of Agriculture, Forestry and Water Management as a Republic Water Inspector. From 2004-2015 she worked at the protection of water protection as the head of that department at Public water management company "Srbijavode". She is currently acting director Republican Water Directorate of the Ministry of Agriculture, Fore-stry and Water management. Her main areas of work are related to water resources, law enforcement, ecosystem protection, participation in international cooperation, project management and coordination, etc.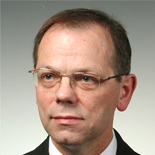 Janusz Zaleski is a Professor at Institute of Meteorology and Water Mana-gement in Warsaw and Wrocław University of Technology, Senior Policy Advisor at Odra-Vistula Flood Management Project Coordination Unit and Director of Strategy at the Wrocław Regional Development Agency. Expert in water management and in regional policy. He is author of more than 180 papers publications and numerous professional evaluations in the domain of water management, environmental engineering, application of mathematics, public finances and regional policy. In years 1992-1998 Governor of Wrocław Province, 1993-1997 Chairman in the National Council of Governors, 1998-2001 Advisor to Prime Minister. In 2000-2001 and 2008-2010 Chairman of the International Commission of Odra River Protection Against Pollution. During 2004–2005 he was a member of the Governmental Interdepartmental Team preparing the National Development Plan 2007-2013 for Poland. Since 2001-2006 he worked as PCU director in World Bank Flood Recovery Project implementing realization of modern flood protection warning and forecasting system for Poland. Since 2008-2016 Project director of the next World Bank supported Odra River Basin Flood Protection Project and Odra-Vistula Flood Management. He is member of the Committee for Spatial Planning and Deputy Chairman of the Water Management Committee of the Polish Academy of Sciences. He was also project director for preparation flood risk management plans in Poland in first cycle of implementation of European Directive on the Assessment and Management of Floods.
Clemens Neuhold is administrator at the Austrian Federal Ministry for Su-stainability and Tourism. Working in the Division for Flood Risk Management Mr. Neuhold is responsible for the implementation of the EU Floods Direc-tive in Austria at national level as well as for international coordination. In the frame of the Common Implementation Strategy (CIS) for the EU Water Framework Directive and Floods Directive at EU level he is co-chairing the EU Working Group on Floods. Mr. Neuhold is also strongly involved in internatio-nal coordination of the international river basins Rhine, Elbe and Danube. In the latter he is chairing the Flood Protection Expert Group of the Internatio-nal Commission for the Protection of the Danube River (ICPDR). Mr. Neuhold is holding a Water Management Diploma and PhD from the University of Natural Resources and Life Science, Vienna.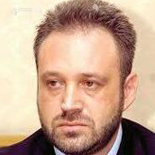 Sorin Rindasu is Director for Emergency Situation Department in Romanian Water National Administration. He graduated University of Civil Engineering Bucharest with specialization in hydraulic structures and hydrology (Faculty of Hydro-technics). He obtained in Tempus Programme a master degree – DEA with studies in reservoir operations optimization. He has been working for more than 23 years for the Romanian Waters National Administration, starting as Dispatching Officer, Head of the Dispatch and Flood Defense office and finally Director of Emergency Situations – Floods, Droughts and Acciden-tal Spills on water. He was actively involved in the last big floods in Romania, in 2005, 2006, 2008 etc. He is the representative of Romanian Waters Natio-nal Administration in the Working Group for Floods, Common Implementa-tion Strategy at the European Union level and in the Flood Protection Expert Group in the International Commission for Protection of Danube River and co-coordinator of the Flood Directive in Romania.